Mission, Vision, & Pillars
Economic, Social, and Political Equality.
A new voice for your business, the Equality Business Alliance was launched in 2015, under the fiscal guidance of the San Diego Human Dignity Foundation. We launched to fill the growing void that our business community faced, and to advocate for more progressive policies to better grow our community and our businesses.
In 2017, an advisory committee made up of community and business leaders met to discuss the key steps the EBA would need to take, in order to begin the formal process of incorporating as its own 501(c)6 organization. With careful calculation, a drive to help our community and businesses, in 2021 the Equality Business Alliance incorporated as the progressive chamber of commerce and tourism that you recognize as the leader in the LGBTQ business community throughout San Diego county.  We are the fastest growing LGBTQ chamber on the west coast- and one of the fastest growing LGBTQ chambers in the nation.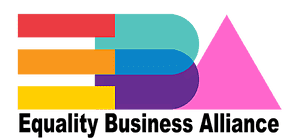 Mission:
The Equality Business Alliance expands and creates social and economic opportunities for the lesbian, gay, bisexual, transgender, queer, and allied community throughout the greater San Diego region through; programs of certification, education, networking, marketing, community engagement & placemaking, and advocacy for progressive- economic, social, and political equality.
Vision:
The Equality Business Alliance envisions a greater San Diego region that sends a clear and consistent message throughout the world, that the LGBTQ community is fully welcomed, celebrated, and embraced in our communities. The greater San Diego region will be the premier destination for corporate investment, talent, and tourism.
Values:
The Equality Business Alliance recognizes that in order to build a strong and healthy business, we must build a strong and healthy community.  We value the diversity, inclusion, leadership, and success of our businesses, our families, our employees and our communities.
Pillars
Certification

LGBT BE, Woman Owned BE, Minority Owned BE Certification Workshops
California Supplier Clearinghouse Certification
NGLCC National Certification Referrals

Education

Business Institute
Business Resources
Speaker Events

Advocacy

Public Policy
Diversity Training
ERG Roundtable

Networking

Member Events
Equality Business Directory
Conferences

Marketing

LGBT Travel & Tourism
Promotions
Communitcations

Community

Economic Development
Resources & Events
Place Making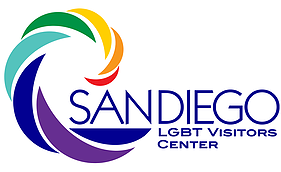 San Diego's Official Travel Resource for LGBT tourists and our allies. We provide the most trusted and useful information, maps and local recommendations.
The goal of the San Diego LGBT Visitors Center is to share San Diego's LGBT friendly & welcoming brand and image with the world.
Our physical center is currently closed due to COVID-19 but we plan to re-open again soon. Our marketing & promotions work continues. Sign up for our newsletter for updates on our reopening.
TA

K

E

TH

E E

Q

U

AL

IT

Y

P

LE

DG

E!