Cheers to the Return of San Diego's Civic Organist
by Frank Sabatini Jr.
San Diego is one of only a handful of cities in the world that employs a full-time organist. His name is Raul Pietro Ramirez, a native of Spain who has belted out more than 200 concerts on the imposing 5,100-pipe Spreckels Organ in Balboa Park.
The park's Organ Pavilion went dormant when Covid hit. As a result, the free Sunday-afternoon concerts and special musical events led by Ramirez went missing for more than a year.
Until now.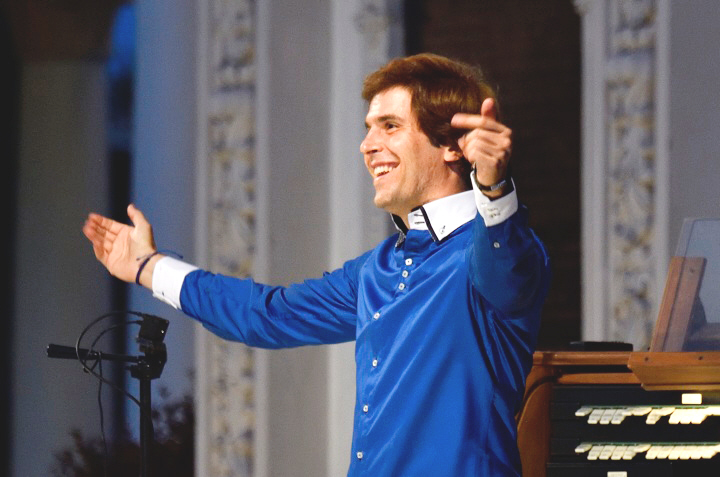 As of late June, the 2 p.m. Sunday concerts have returned. In addition, Ramirez is holding a special 4th of July concert at the pavilion, plus a grand re-opening on Saturday, July 31.
The latter kicks off at 5:30 p.m. with a family concert of the Enchanted Tale opera. It will feature free ice cream. The program progresses throughout the evening with
Ramirez teaming up with the San Diego Civic Dance group and Youth Ballet. Afterwards he will play pieces by Beethoven and Mozart to a fireworks display. Then at 9:30 p.m., he performs with a rock band at 9:30 p.m.
Ramirez's performances on the 100-plus-year organ are a treat to the eyes and ears. He's versed in all genres of music and gravitates to"quality well-made compositions
regardless of the style," he said.
"There is no other organ like it anywhere," Ramirez added, while pointing out that he earned a living giving organ concerts all over Europe and the U.S. before taking the job in San Diego seven years ago.
"The Spreckels Organ is my voice. It's the medium I use to express myself," he noted.
Ramirez also reveled that he didn't start playing the organ until the age of 13, and that he was self-taught for the first three years after taking an interest in organ music he heard on on the radio when growing up in Spain.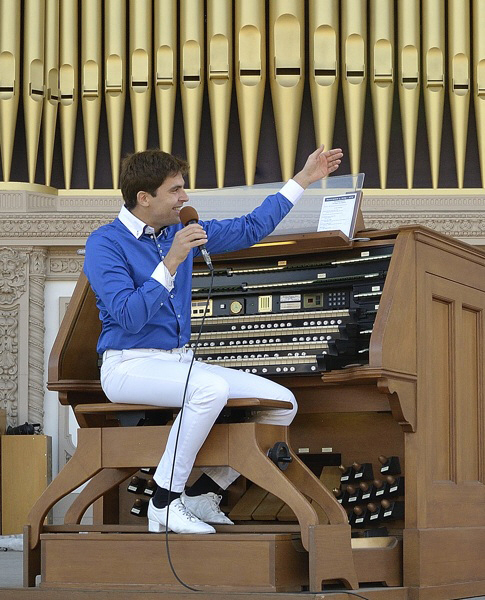 He later attended conservatory music schools in Barcelona and Germany for about 10 years. He also plays the flute, harpsichord and piano.
For more information about this year's resumed concert schedule and programs created by Ramirez, visit www.spreckelsorgan.org.