Clucking for Crispy Chicken in the Gayborhood
by Frank Sabatini Jr. | July 6, 2021
It's been an ever-growing food trend over the past few years. Yet it seems like in just a blink of an eye, crispy fried chicken has taken Hillcrest by storm. And nobody's complaining.
If you're traversing the neighborhood with a nagging appetite for breaded poultry sporting that coveted, crispy exterior—look no further than some of these kitchens we tried out during the past several months. Some are new. Others are well-established. (Sorry, Popeye's. We love you, but we love our mom-and-pop joints as well.)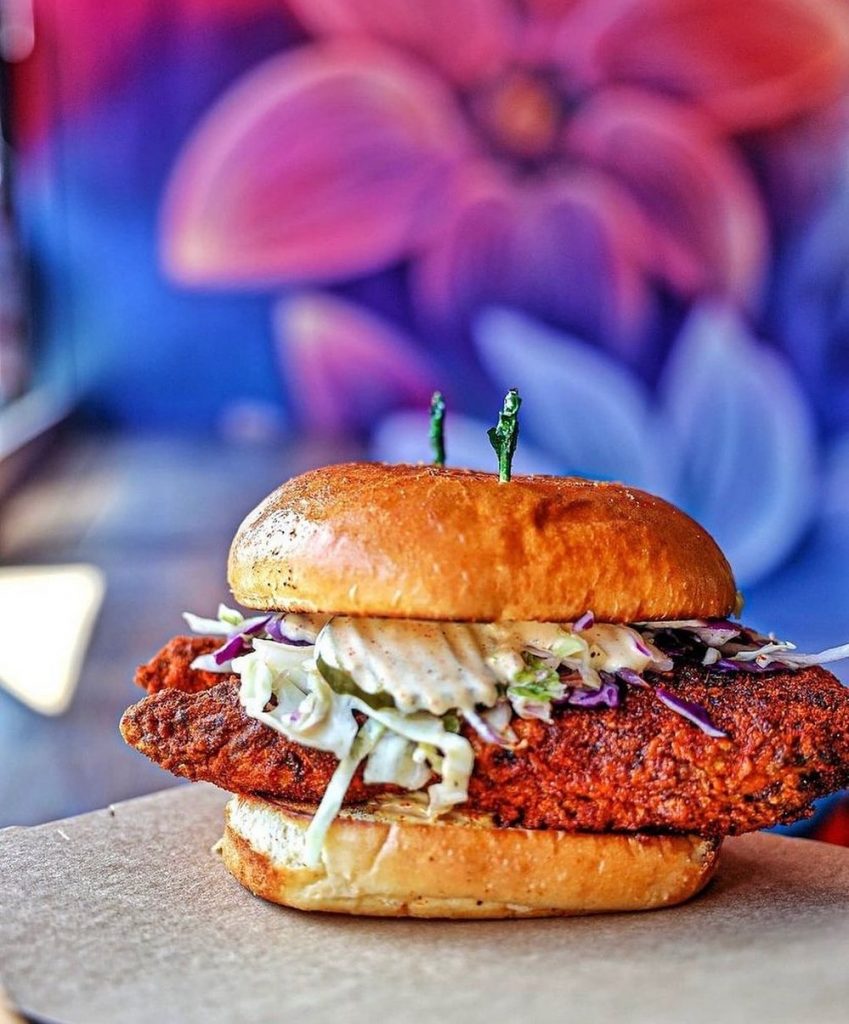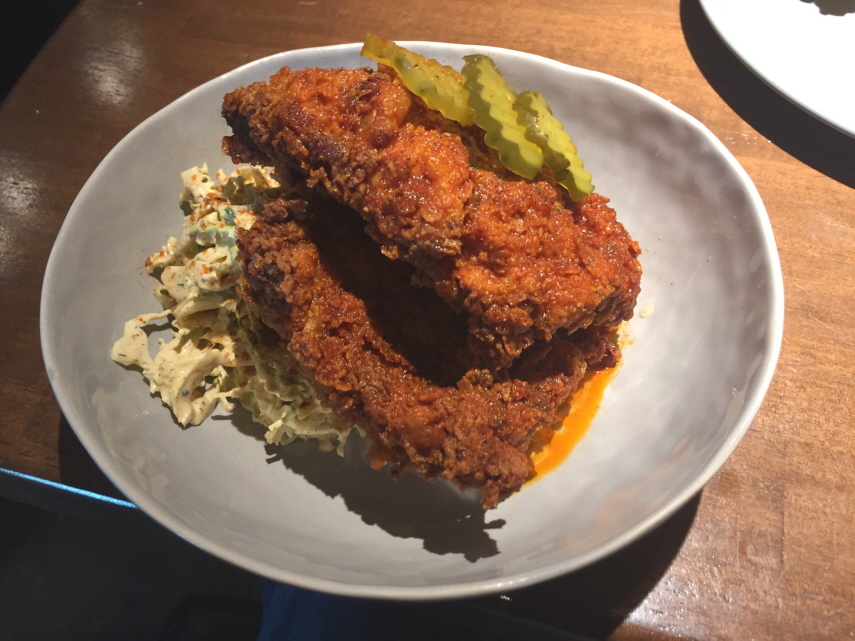 Common Stock
3805 Fifth Ave., www.eatcommonstock.com
Amid a selection of sprightly salads, grilled artichoke hearts, pork melts, bone-in rib eye, and a commendable crispy chicken sandwich is king of Common Stock's menu—the Nashville hot chicken. It uses Corn Flakes in the batter, which creates a craggy surface to catch pockets of a multi-spice sauce that offers a politely beautiful burn. For a fitting sidekick, choose the Creole-buttermilk slaw.
Sunnyboy Biscuit Co.
3749 Park Blvd., www.sunnyboybiscuitco.com
This little eatery at the east end of Hillcrest offers lots of homey Midwest-style badness in the way of baked goods and breakfasts. Butterflake biscuits take center stage and pair ideally to the kitchen's rosemary-spiked fried chicken. Customers can elevate their scrumptious birds with house-made hot sauce, lemon Dijon, or herb aioli.
Uptown Tavern
1236 University Ave., www.uptowntavernsd.com
We've discovered two excellent chicken options at this cocktail-centric LGBTQ hotspot. Expect a delicate tempura batter on the chicken if opting to have it served atop a cheesy bacon waffle. The dish is made more memorable with the support of whiskey-infused maple syrup. Or if you go with the crispy chicken sandwich on a Hawaiian sweet bun, the flavor profile turns more savory thanks to rosemary and thyme in the batter and Swiss cheese on top.
Baba's Chicken
406 University Ave., www.babashotchicken.com
Headquartered in Riverside, CA, this popular mini chain flew into into Hillcrest during the pandemic with a concise menu of fried chicken tenders served a la carte or on sandwiches. The few other offerings are footnotes: crinkle-cut fries, mac-n-cheese, and fried pickle spears. Billed as Nashville-style, the "medium" level tenders are pretty fierce, which should serve as a warning to those venturing into the territories of "hot," "extreme," and "atomic." The chicken is juicy with a semi-crunchy crust, and we were particularly fond of the buttery brioche roll used for the sandwiches.
Zzan Hillcrest
501 University Ave., www.zzanhillcrestsd.com
Don't let the listing for "K.F. C. fried chicken" scare you. It merely stands for "Korean fried chicken," and it's double-fried for good measure. The dish is made to order and you'll find it worth the wait when hearing its audible crunch as you bite into it. You'll also be surprised on how well it pairs to the assorted soju on the drink list.
Hash House a Go Go
3628 Fifth Ave., www.hashhouseagogo.com
This wildly popular restaurant began flaunting its "sage fried chicken and waffles" at least a decade before others jumped onto similar bandwagons. Known for its "twisted Midwestern food" served in mondo portions, the dish still ranks as the most popular item on and menu and never disappoints.