EBA Business Institute: Pitch Perfect with Joseph Fenity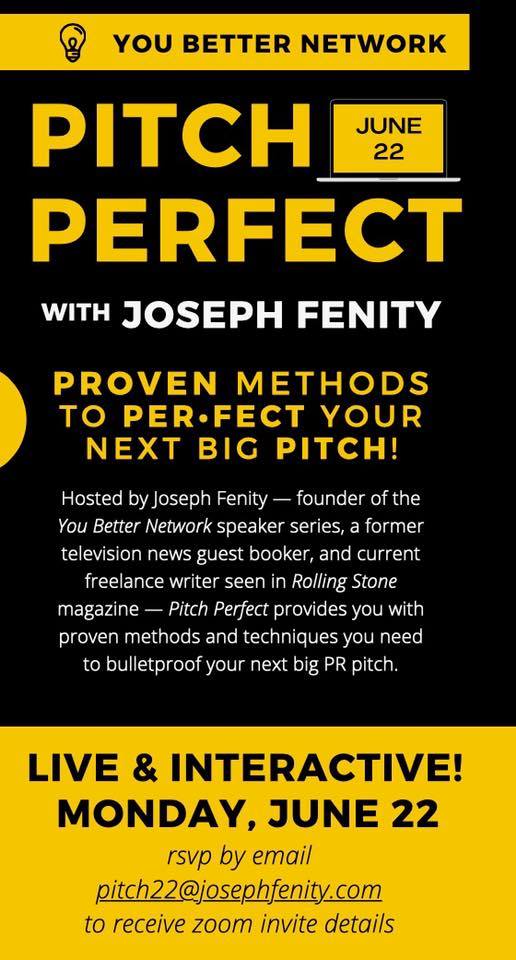 Join us as we host Joseph Fenity for Pitch Perfect- Proven methods to Per•fect your next pitch!
This month's EBA Business Institute invites members ofThe Association of LGBTQ Journalists' Los Angeles Chapter to discuss the perfect media pitch.
We will be reviewing best practices for building a media contact list, writing a press release, and making a media pitch for news coverage.
Pitch Perfect is geared for small businesses and non-profit organizations needing to get their story told by media.
Eddie Reynoso- Equality Business Alliance, Executive Director will share his media tips in his 16 year career as marketing director for various businesses and non-profit organizations.
Joseph Fenity began his professional career in news at just 17 when he landed his first on-air radio gig at a small FM station near his hometown of Austin, Texas. A decade later, that same town honored him with Joseph Fenity Day in recognition of his achievements in advancing new and innovative ways to deliver news, information and other creative content.
Back in 2006 – long before podcasting was a thing – The San Francisco Bay Guardian called Fenity a "podcast pioneer" and presented his groundbreaking show with a "Best of the Bay" Award.
Fenity's voice has also been heard throughout North America during his time as a SiriusXM national correspondent based in New York. More recently, he has worked for CBS News and his work has also been published in Rolling Stone.
Joseph Fenity currently resides in Los Angeles.